Contact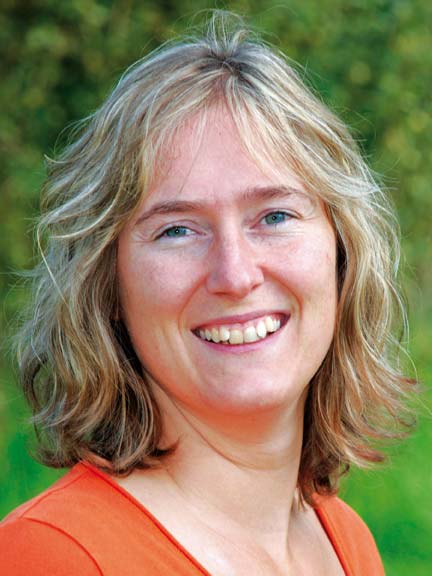 Chevillat Véronique
Activity areas
Group Advisory Coordination
Extension in Ecology, Animal Feed
Advisory services and training on the promotion of biodiversity in agriculture
Nature conservation and ecological compensations
Bio Suisse feedstuff officer
Coordination of FiBL training courses
Crop cultivation trials
SMART-Analysis
Conctact person for Suisse Romande: Biodiversity
Training / professional career
2018 Certificate 400 (Iris) of the Swiss Botanical Society (SBS) with distinction
Since 2005 Collaborator in the Department of Extension, Training and Communication FiBL
2007 - 2010 Postgraduate studies in Ecology "ECOFOC", University of Neuchâtel
2004 - 2005 Development of agroforestry systems in Belize, in collaboration with the University of Freiburg-im-Breisgau
2003 - 2004 Training at FiBL, Department of "Perennial crops"
2002 Teaching assistancy at CABI-Bioscience in Delémont
1999 - 2003 "Swiss Canopy Crane" project, Institute of Botany, University of Basel
1995 - 2001 Studies in Biology, University of Basel
Publications
Publications in the Organic Eprints archive
Publications that are not in the Organic Eprints archive
Chevillat V., Stöckli S., Birrer S., Jenny M., Graf R., Pfiffner L. & Zellweger-Fischer J. (2017). Mehr und qualitativ wertvollere Biodiversitätsförderflächen dank Beratung. Agrarforschung Schweiz 8 (6): 232–239, 2017. Graf R., Jenny M., Chevillat V., Weidmann G., Hagist D., Pfiffner L. (2016). Biodiversität auf dem Landwirtschaftsbetrieb - Ein Handbuch für die Praxis. Forschungsinstitut für biologischen Landbau FIBL und Schweizerische Vogelwarte (Verlag).
Stöckli, Sibylle; Pfiffner, Lukas; Chevillat, Véronique; Jenny, Markus and Birrer, Simon (2014) An innovative approach to enhance biodiversity on farmland: the credit point system. Poster at: Xth European Congress of Entmology, York, UK, 3 - 8th August 2014. [Completed]
Chevillat, Véronique; Balmer, Oliver; Birrer, Simon; Doppler, Verena; Graf, Roman; Jenny, Markus; Pfiffner, Lukas; Rudmann, Christine and Zellweger-Fischer, Judith (2012) Gesamtbetriebliche Beratung steigert Qualität und Quantität von Ökoausgleichsflächen. [Whole-farm advisory increases quality and quantity of ecological compensation areas.] Agrarforschung Schweiz, 2012, 3 (2), pp. 104-111.
Weibel, Franco P.; Chevillat, Véronique S.; Rois, Elena; Tschabold, Jean-Luc and Stadler, Walter (2008) Fruit Thinning in Organic Apple Growing with optimized Strategies including natural Spray Products and Rope-Devices. [in press.] European Journal of Horticultural Science.