Contact
Contact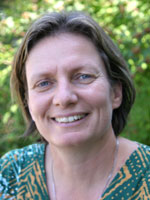 Farming Systems Comparison in the Tropics
This project aims to establish a scientific basis for discussing the performance and potential of conventional and organic agricultural production systems in the tropics. Long-term comparative field trials have been established in three tropical countries – Kenya, India and Bolivia – in tandem with participatory on-farm research on technology development. In each country there is a focus on a different cropping system. This project has been running since 2007.
www.systems-comparison.fibl.org
Diversified Systems for Organic Production (SYPROBIO)
SYPROBIO aims to improve the incomes and food security of smallholder farmers in West and Central Africa through developing diversified organic production systems. The project has a collaborative and participatory approach and focuses on encouraging innovative production techniques, testing them and diffusing the successful ones. The best of these farmer-driven innovations are simple economic and protect the environment. The aim is to convince non-organic farmers, policy makers and market players that organic farming is a viable option for alleviating hunger and fighting poverty.
Tropical Agriculture: Media coverage & further information
Agroforst: Media coverage & further information
Tropical Agriculture & Agroforestry
FiBL is committed to researching and promoting sustainable agricultural production systems worldwide. Our researchers carry out activities that contribute to understand and improve sustainable production systems in low-income countries. A high level of sustainability is attributed to agroforestry systems, where we focus on cocoa-based agroforestry systems. With climate change mitigation and adaptation practices we seek to improve the resilience of production systems.
Our main activities include:
Farming systems research: Using a farming systems approach, we compare organic and conventional farming systems for their agronomic, socio-economic and ecological performance. We conduct these studies on farmers' fields as well as on our own long-term field trials in Latin America, Africa and Asia.
Participatory technology development for best practices: We place a great value on utilization of local knowledge in developing locally adapted solutions for farming challenges by application of participatory research methods.
Capacity and institution building: We attach importance to tailor-made trainings and partnerships with local and international partners as well as the supervision of student projects
Consultancy work: We give technical advice on production and post-harvest practices
Transmitting knowledge: We openly share our findings and knowledge through scientific articles and conference contributions, trainings and producing learning materials designed for practitioners. We take care to involve in-country scientists, extensionists and students in our project work.
Policy and sector engagement: We actively engage with policy and relevant sector stakeholders to share the scientific facts on issues of specific concern.
Contact