Contact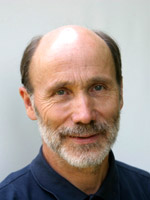 Otto Schmid
(Dipl.-Ing. Agr. ETH)
Department of Socio-Economic Sciences
FiBL
Ackerstrasse 113
CH-5070 Frick
Phone +41 (0)62 865-7272
Mobile +41 (0)79 359 09 01
otto.schmid(at)fibl.org
IFOAM EU publishes new guide on Organic Action Plans
Over the last decade, the development of Organic Action Plans has gained momentum as a mechanism for achieving a more integrated and balanced approach to organic policy-making in different European countries and at EU level.
(June 01, 2016)
IFOAM EU, the European umbrella organisation for organic food and farming, conducted a study on the development and implementation of national and regional Organic Action Plans in Europe in association with the Organic Research Centre, UK, and the Research Institute of Organic Agriculture FiBL, Switzerland at the end of 2015. The final report has now been published in the form of a stakeholder guide.
Targeted at organic sector stakeholders and EU, national and regional policymakers, the publication entitled "Organic Action Plans: A Guide for Stakeholders" provides an overview of existing national and regional OAPs in the EU and an in-depth analysis of four national OAPs and two regional OAPs either existing or under development. Additionally, it features recommendations for the organic sector and EU, national and regional policymakers for Organic Action Plan development and implementation.
Further information
FiBL contact
Links
---