Contact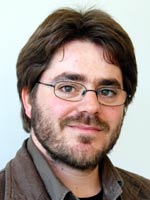 My newsletter account
Unsubscribe / Change your account information
Media release February 11, 2014
Ukraine – New opportunities on fertile grounds
The fertile black soils of Ukraine are famous and provide perfect conditions for organic farming. At upcoming BIOFACH at Nuremberg, we offer you an interesting opportunity of getting more acquainted with the growing organic sector of Ukraine and explore new business opportunities.
(Frick, February 11, 2014) For the first time, at BIOFACH 2014, Ukraine will have an own organic country pavilion in Hall 5, booth 161. Involving nine important Ukrainian companies, the pavilion is organised in the frame of the Swiss-Ukrainian Organic Market Development Project, funded by the Swiss Confederation through the State Secretariat for Economic Affairs (SECO).
In cooperation with Swiss Research Institute of Organic Agriculture, FiBL Switzerland, the exhibiting companies present products for which Ukraine has as excellent production conditions such as: cereals, soy, sunflower seeds and oil, as well as different cultivated herbs and wild collected berries.
The exhibiting companies are the following:
Agrofirma Pole Ltd (www.agropole.com.ua): millet, hulled milled, mix of millet shells and meal, millet shells, sunflower seed, rape seed, mustard seed, wheat.
Casper, Ltd (www.organico.od.ua): sunflower oil, flax oil, pumpkin oil, mustard oil, rape oil, sunflower cake, flax cake, pumpkin cake, mustard cake, rapeseed cake.
Chystiy Product-S, Ltd (www.organicpro.com.ua): watermelon, melon, garlic, garlic seeds, sunflower seeds pumpkin seeds.
El Dorado Oils, Ltd: sunflower oil linoleic RDB W, sunflower oil linoleic crude, sunflower oil higholeic RDB W, sunflower oil higholeic crude.
Firma Diamant, Ltd (www.diamatltd.com.ua): oat flakes, oat groats, oatmeal, wheat flakes, wheat groats, buckwheat flakes, buckwheat groats, buckwheat flour, barley flakes, pearl barley, fine ground barley.
Galeks-Agro, Private Enterprise (www.galeks-agro.com): spelt, wheat, barley, rye, maize, buckwheat, millet, oats, soy.
Phytosvit, Ltd (www.phytosvit.com): Echinacea, chamomile, calendula, sage valerian, soybeans, mustard.
Rivneholod, ALC (www.rivnefrost.com): blueberry, lingonberry, blackberry, elderberry, cranberry.
Organic Standard Ltd, accredited Ukrainian certification body (www.organicstandard.com.ua)
We would like to invite you to the following events at the Ukraine country stall:
Opening ceremony on Wednesday, February 12th at 11am
Apéro on Wednesday, February 12th at 5pm
Apéro on Thursday, February 13th at 5pm
Further information
FiBL contacts during BIOFACH
Download
Media release (38.2 KB)
Media release
Link